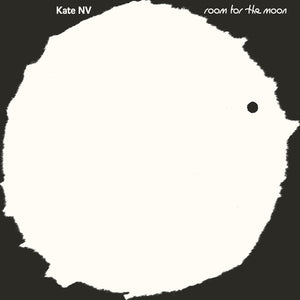 Rvng Intl.
Kate NV - Room For The Moon LP
Regular price
€19.99
€0.00
"Music knows what she wants," says Moscow-based artist, Kate NV. On Room for the Moon, the lyrical follow up to the buoyant minimalism of 2018's для FOR, NV follows this muse in fluid expression, harmonizing her lunar lullabies with a starry compositional choreography. NV says, "I always let music express herself without pressure, and with or without voice."

NV began sketching the music of Moon sometime before для FOR, but the album did not take its full shape until the artist entered a new physiological phase. After trying to make a Buchla synthesizer mirror human imperfections, she was compelled to look past the patch bay and reconnect with her own voice. "I spent almost a year and half sitting, at best, or bending over the table. In the end it, my body rebelled, on some kind of physical level." No longer concerned with demonstrating a traditional composer's craft of для FOR, the return to vocal forms first found on her debut album Binasu was liberating and (gasp!) gleeful.
On Moon, NV's vocals contour through screens of tulle or jars of glitter, the entire collection composed and produced by NV at home and studio spaces throughout Moscow. "I finished this record during the loneliest period of my life," confides NV, with hints of melancholy, or fabled life lessons, adding even more depth to songs of cheery disposition. Her songs, sung in Russian, French and English, each carry unique features, like ten personas or ten scenes in a play where each character has its own keynote. Room for the Moon was conjured from unlived memories of 70s and 80s Russian and Japanese pop music and film, a 20th century fairy tale suspended in time like a moon torn from a paper sky.

NV is accompanied by long-time music collaborators on Moon: Jenya Gorbunov on bass guitar, Vladimir Luchanskiy on saxophone, and Quinn Oulton on both instruments. Musician Nami Sato's gentle words lift and lilt over synth for one piece, too. These friendly contributions are in service of NV's singular vision; the album is personal and particular in its construction. Filled with warm and sweet memories of her own invention, NV says, "these songs are now my closest friends."

Moon could be made from chiffon ripples, night sky transmissions and long shadows. With each song we enter another chamber of illusion, NV's vocals tiptoe through one track, toy with riddles on another and try to save time in a polka-dotted pocket.  On "Plans," NV, through some sort of sorcery, created a sax solo using only samples from the Found Sound Nation's "Broken Orchestra" sample pack. A laugh slips from the sheets of music in "Ca Commence Par" like a misplaced photo. Mallet and marimba converse over mushroom tea on "Du Na." "Tea" herself borrows melody from Tchaikovsky's Piano Concerto No. 1, and "Telefon" teases us that "there's nowhere to hide from the song." But that's ok, we're all invited to the party.

Moon's cast might make friends with other electric, eclectic, and visionary works of Lizzy Mercier Descloux, Akiko Yano, and Ann Steel. You know the feeling of instant affinity? It's how you may respond to Room for the Moon. You'll recognize something strangely familiar and inexplicably attractive, an afterglow of times spent in happy company, imagined or otherwise.
---
You might also like