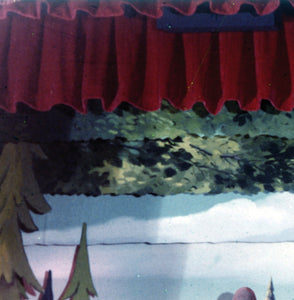 Aguirre
Quiet Evenings - Impressions LP
Regular price
€14.99
€0.00
Following the much loved Nova Scotian Arms / Motion Sickness Of Time Travel split LP on Aguirre, here's the second collaborative LP by the couple from Winterville, Georgia. In a little over three years, the duo that comprise Quiet Evenings – Grant and Rachel Evans – have become two of the most prolific and active artists in the American underground. Each also has solo projects: Grant most recently under his own name as well as Crippling and Rachel as Motion Sickness of Time Travel. They've amassed well over 50 releases for various labels in various editions. They also co-run the Hooker Vision label, clocking up a similar amount of releases for other kindred spirits.

With minimal instrumentation of guitars and synthesizers the pieces on "Impressions" captivate the listener into the world they've created. Far from the realm of pure ambient drift, subtle forces build within their disarming restraint and provide a stunning balance between light and shade. Quiet Evenings inhabit a ghostly space of unique elegance. This is a duo that can carry their craft well beyond standard shapes.
Notes

° Images courtesy of Sean Gadoury
° Mastered by Lawrence English
° Edition of 200 copies.
 
---
You might also like