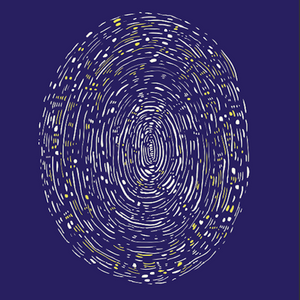 AguirreRecords
Pulse Emitter - Aeons LP
Regular price
€14.99
€0.00
Pulse Emitter joins the Aguirre catalogue with a stunning new album full of clear cosmic tones for the new space age.
Aeons, as the title suggests, is about different periods in time. Pangaea is ancient earth, Hermits is based on a panel of the Ghent Altarpiece representing Renaissance Europe, Spaceship is the future, and Immortality is an even more distant future where consciousness has been uploaded to computers and people live without bodies.
Pulse Emitter (Daryl Groetsch from Portland, Oregon) began working with synthesizers while in music school in the 90's and took the Pulse Emitter name in 2003, creating synthesizer pads and patterns which drift through cosmic and nature settings. A veteran of the noise scene of the mid 2000s, the music has returned to something more melodic and layered in recent years. David Keenan has said "No one is making synth music that feels so organic, so rapturous and so 'in tune' with the contours of outer and inner space as Groetsch.
° Mastered by Daryl Groetsch
° Artwork by Caroline Teagle
° Pressed on 180gr. vinyl
° Limited edition of 400 copies
---
You might also like