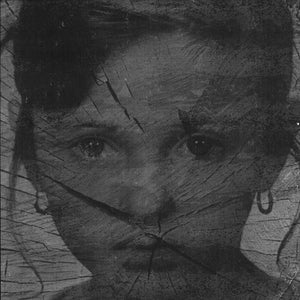 Tunnel Vision Records
Lola V. Stain - Ikona LP
Regular price
€23.99
€0.00
Greetings from the darkness. Tunnel Vision Records is delighted to introduce you this forgotten masterpiece. Lola V.Stain was a not so typical band formed in 1987 in Skopje, Republic of Macedonia. They took inspiration for the name from a Marguerite Duras novel.
Their music can be described as avant-garde, electro-acoustic ambient with Macedonian ethno influence. They released two albums, Ikona (1990) and Mansarda (1992), both for the Croatian label "Blind Dog Records". The group ceased work after its second album.
This is an historical masterpiece from Europe. The music on this record is a great document of pre-war Yugoslavia as it was released on a Croatian label Blind Dog Records.The ethnic identities of four of the quintet's members might have been best described by the term Serbo-Croatian, an eventually discarded name for the mix of languages shared by much of what was once Yugoslavia.
The founding member of the group was Zlatko Origjanski, who was born in Skopje in 1963. He formed the band Gospodinot Otiden in the mid-'80s and this is the ensemble that formed the roots of what would shortly become Lola V. Stain. The fifth member is what really gives this group a distinct identity. He is Pece Atanasovski, a traditional Macedonian bagpiper . Lola V. Stain creates a blend of traditional and modern instruments, throwing in everything that comes to mind. It is a totally unique concept. The combination of bagpipe and oboe is beautiful, and many of the percussion and electronic textures seem to foreshadow the post-rock movement that would come along a few years later.
Although an obviously negative impression was created by the series of wars that followed the breakup of Yugoslavia, the involvement of a Croatian label in releasing Macedonian music was just typical of the kind of artistic cooperation between sections of the country that made the independent record scene successful. Of course, enjoyment of music is so much a matter of time and place ( and space ) , and perhaps no sensation could match the impact of hearing music like this in Sarajevo in 1990, only a matter of a year or more before a terrible war would split the country apart, making collaborative efforts between Serbians, Croatians, Bosnians, and Macedonians not impossible, but much more difficult. 
Yet there is plenty of majestical mystery residing in the grooves, and fans of world music fusions can keep this in mind anytime they want to embark on a quest for something next to impossible to find.
---
You might also like