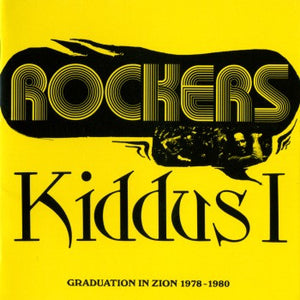 Dubstore
Kiddus I - Rockers: Graduation In Zion 1978-1982 2xLP
Regular price
€27.99
€0.00
Kiddus I is the mysterious figure singing at the start of the film Rockers.

A graduate of Ras Michael's Sons Of Negus, a key member of The Wailers milieu, and a Black Ark artist, his recordings - centred on the Roots Reggae period - are marked by the openness of their musical horizons, and a striking originality and integrity. (Also during this era he was a key voice raised in the Jamaican music industry against political oppression.)

Yet Kiddus I's disdain for careerism has held him back from the spotlight - as so many people in Jamaican music will tell you. Now, this revelatory, comprehensive retrospective will surely confirm his place amongst the all-time greats of reggae music.

The compilation consists of every single recorded at Lee Perry's Black Ark between 1978 and 1980 and un-released sound sources recorded at Tuff Gong.
The best sessions of highly accomplished international reggae musicians is going to be unveiled for the first time in 20 years.


---
You might also like