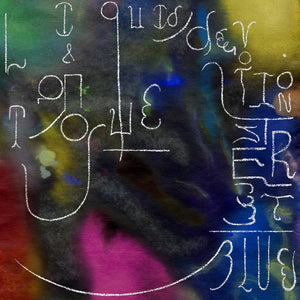 Hands In The Dark
Josiah Steinbrick - Liquid / Devotion & Tongue Street Blue LP
Regular price
€17.99
€0.00
Following the 2019 Hands in the Dark re-issue of Josiah Steinbrick's debut solo recording, the Los Angeles based multi-instrumentalist, producer, and composer returns with "Liquid / Devotion & Tongue Street Blue", to be jointly released on the 18th of September with his Full Bloom imprint.
A vibrant collection of cinematic pieces that drape tapestries of FM synthesis and percussion around serpentine bass lines, the album unfolds like a rapturous dream. Hushed laments, ecstatic rhythms, and hypnotic arrangements induce a state of reverie, where boundaries dissolve between fading memories, illusions, and the hyper-real.
"Liquid / Devotion & Tongue Street Blue" is a potent creative offering, and marks a breakthrough in Steinbrick's personal approach to the studio.

Edition of 500.



---
You might also like