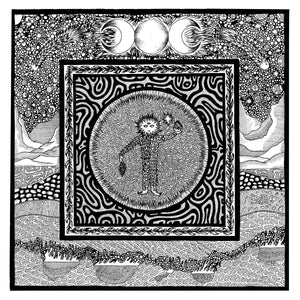 mappa
IQ+1 - Conversaphone Plus LP
Regular price
€19.99
€0.00
After more than six years, which the members of IQ+1 spent on experiments, improvisational side-missions, solo excursions, and hunting for material, we can finally welcome a third mission, following on from the highly acclaimed Tváří v tvář (Face to Face, 2011) and IQ+1 (Polí 5, 2013).
The current line up – George Bagdasarov, Veronika Hladká (PIO), Jaroslav Tarnovski (Gurun Gurun, Wabi Experience, Jipangu), Petr Vrba (Rouilleux, Poisonous Frequencies, PIO), Michal Zbořil (PIO, B4), and Kateřina Bilejová – adheres to the philosophy of free improvisation. There is no captain to determine its momentary course, nor genre restrictions, nor sonic or musicianly hierarchy. The strategies remain unchanged, as does the instrumental variety, and the authentic excitement of live performance.
Mappa editions presents IQ+1's third album, titled Conversaphone Plus, as the result of several séances recorded at the end of 2017. Every submersion in its depths is an unrepeatable experience. The organic sonic material is constantly contracting and
 

expanding, adapting itself to the listener's context, escaping beyond the horizon, creating mimicries, and enticing us to bubbling, popping, and jingling polyrhythms to then release its protective toxins. All six pieces boil on the narrow edge of chaotic decomposition and celestial order in which every sonic detail has its precisely determined position. Field recordings permeate the instruments on an equal footing, making it difficult to identify the sound, instrument, or player, so that each time the record is turned over, a new adventure begins. Federsel (B4, Handa Gote, Gurun Gurun) took care of the connective tissue between the pieces and the balanced post-production architecture.

Avoiding irritating instrumental exhibitionism, and egocentric deafness, Conversaphone Plus is nothing less than an uncompromising electro-acoustic testimony to the vitality of the Czech improvising scene. And it is nothing more than an attempt to connect sonic geology with astral listening.


---
You might also like