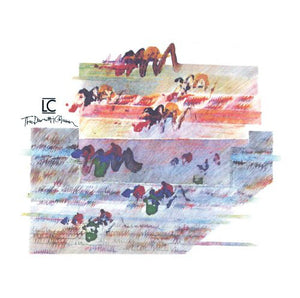 Factory Benelux
Durutti Column - LC 2xLP
Regular price
€29.99
€0.00
Expanded double disc editions on vinyl and CD of LC, the second studio set by The Durutti Column, originally issued by Factory in 1981 and ranked among Vini Reilly's finest albums.
After recording debut album The Return of the Durutti Column with producer Martin Hannett in 1979, virtuoso guitarist Vini Reilly purchased a TEAC four-track recorder from Bill Nelson and set about producing his own material. "I recorded from about two in the morning till dawn. LC wrote itself. I then took it to a studio, Bruce added drums, and I did some piano."
These atmospheric, evocative pieces were perfected by Reilly at Graveyard Studios with co-producer Stuart Pickering, with additional drums and percussion from Bruce Mitchell, who has partnered Reilly ever since. Originally released by Factory in November 1981, LC is a key album in a body of work described by David Stubbs in Uncut magazine as "unique in rock, with Reilly's scampering, watercolour guitar style building a tentative bridge between post-punk and the chamber sketches of Debussy and Ravel."

The double vinyl edition is housed in a deluxe gatefold sleeve printed on matt reverse board with new liner notes, a free digital copy of the 12" vinyl tracks, and an exclusive 7" single featuring two instrumentals recorded live at Leeds Polytechnic in October 1980.
---
You might also like