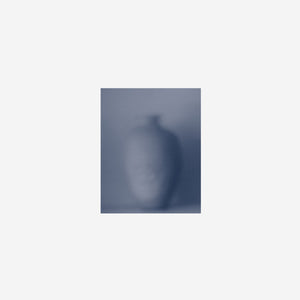 Room40
Beatriz Ferreyra - Echos+ LP
Regular price
€29.99
€0.00
colored vinyl edition of 100

I'm not really sure when I first heard Beatriz Ferreyra's music. My best guess would be in the early to mid 2000s when I was working alongside the curatorial team at Liquid Architecture. Given the focus of the festival at that time, GRM and musique concrète more generally was very much a point of focus.
That said, it wasn't until this decade that her work was sharply in focus for me (and I am guessing a great many others). In 2017, I had the great pleasure to meet Beatriz in Braga, where we both were performing as part of the excellent Semibreve Festival. Subsequent to that I invited her to perform in Australia and we also had the pleasure to send time together this year in Rio during the Novas Frequencies Festival. Across these meetings, I have come to realise the incredible focus, generosity and vision that Beatriz has maintained across her life in sound. 
Beatriz Ferreyra is one of only a few female concrète composers who were active across the second half of the 20th century through to today.
Her work, which is still very much an active investigation, is simultaneously complex and elegantly simple. Often
 

drawing upon singular object of focus, Ferreyra's use of tape and other forms of manipulation radically reconfigure her chosen sound materials, opening them outward. 'Echos' for example is sourced entirely from recordings of her niece who was killed in a car accident and 'The Other Shore' (com- posed as a response to the Tibetan Book Of The Dead) uses only percussion.

Echos+ brings together three of Ferreyra's most engaging compositions. Each of the works are deeply personal, but transcend that position, effortlessly welcoming us inside them. They collectively chart out a broad framework that not only defines her philosophical interests as a composer, but also marks out critical moments in her creative and technical approaches; shifting from her roots in tape music to more digital approaches.
---
You might also like