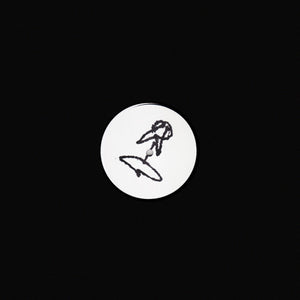 World Music
bar italia - Quarrel LP
Regular price
€21.50
€0.00
Dean Blunt's World Music keeps us guessing with bar italia's debut batch of lo-fi arabesques. If you know who's behind this one, holler.

Depending on what forum thread your checking, bar italia may be an as-yet-uncredited Blunt work, some new Mica Levi project or possibly something by the likes of Brynje's Asger Hartvig (MC Boli), but naming games aside, it's a typically louche and wonky-hearted set of indie-pop that slots somewhere between Joanne Robertson's puckered songcraft and the likes of Blunt's grunge on the World Music roster.

The nine songs echo the sounds of late '90s teenage bedrooms but with an off-the-cuff, screwy style inherent to Blunt's brood on the label. 'Goosebumps' sounds like a smushed take on folk-pop themes, and 'night so kissedof' is slanted and slackened with wickedly detuned guitar that gets us right between the eyes. We're quite partial to the strung-out duet of 'Split Ends', and 'inbeth ubdream' resonates with styles on the recent Salem album, while 'skylinny' reminds us of something like Hood meets Mica Levi, and the final couplet of 'Keyholesurgery' and 'Quarrel' give it a bittersweet lick of psilocybic frivolity and chamber-like poise reminding of Jonnine's lowlit, quietly penetrative songwriting.
---
You might also like