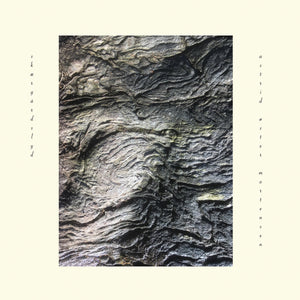 Discreet Music
Astrid Øster Mortensen – Skærsgårdslyd LP
Regular price
€26.99
€0.00
The much anticipated second album from Astrid Øster Mortensen. New in Gothenburg, the Denmark-born Astrid started to frequent the Discreet Music shop in the summer of 2020. Coincidentally, around the same time Gustaf Dicksson was looking for a Danish vocalist for his upcoming Blod album Missväxt and one thing quickly led to another. Not only did Astrid contribute with vocals for said record but one day she handed us a master of her own music that completely floored us. The recordings eventually materalized as the Gro Mig En Blomst LP which was released in a small edition on Förlag För Fri Musik in March 2021. The album has been living its own life since then.

Just as with the debut album, Skærgårdslyd was recorded in the southern Gothenburg archipelago. Recorded in early 2021, the album was inspired by the windy island landscapes while walking the same nature paths over and over again, working in the elder care and occasionally visiting the city. Compared to the dreamy and almost sketch-like but fairly direct music on the debut album, Skærgårdslyd takes its time to fully unfold, moving forward slowly with guitar, fiddle, church organ, piano and field recordings. The songs are longer, richer in texture and more contemplative and subtle in their nature, sort of mimicking the isolated island life. The use of vocals is rather sparse and we have to wait until the last few minutes of the A-side with 'Hvem Er Det Som Stjæler Min Ungdom' before Astrid's voice enters for the first time.

There's a wonderful and tactile hands-on approach to both the recording and compositions, much in spirit with the Forlaget Kornmod collective which Astrid shares a kinship with. Mastered by Joakim Karlsson. Comes with two inserts, one of which is a A3 foldout poster. Edition of 1000 copies.


---
You might also like