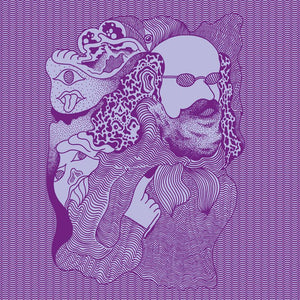 Ultra Eczema
Bart De Paepe - Stekene LP
Regular price
€20.99
€0.00
"Father Slow, or Bart Sloow, also known as Bart De Paepe, is undoubtedly the first (and possibly only) Belgian citizen to have made Michael Gira blush. This is why you may have heard of him. However, despite his nickname, he is the foremost provider of psychedelic cassettes and splendid eye torture via his Sloow tapes and Sloowwax labels.

For the longest while I had absolutely no clue Bart De Paepe was also the elusive author of psychedelic hits, songs that always seem to have been there, hard to divide 'zoners', reminiscent of early Spacemen 3 after a serious dose of natural codeine.

All instruments on this record are played by the man himself. It's an instant classic psychedelic bedroom record that makes you wish reality was painted in green on red throbbing waves.

Psychedelic cover with a portrait of our hero, plus insert. Limited to 200 copies"
---
You might also like