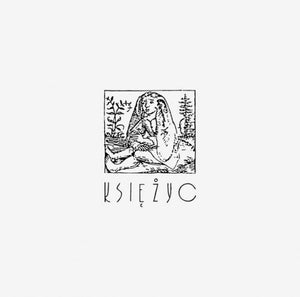 Penultimate Press
Księżyc – Księżyc LP
Regular price
€21.99
€0.00
Silver edition vinyl of the classic 1996 debut recording by Polish outfit Księżyc (Moon).  Księżyc features Agata Harz (vocals), Katarzyna Smoluk (vocals, piano), Robert Niziński (wind instruments, keyboards), Lechosław Polak (accordion, keyboards, synthesizers) and Remigiusz Mazur-Hanaj (lyrics, tapes).  
The spirit of Księżyc engages ancient and contemporary musical forms to create a new form of experimental folk music.  One with a focus on the aesthetic arrangements of the medieval whilst rooted in Slavic tradition combined with elements of minimalism and vocal experiments of the 20th Century and beyond.  
The alchemy of these constituent parts results in a breathtaking original music, both delicate and sinister. The surreal fairytale inspired lyrics (written by Remigiusz Mazur-Hanaj) add to the inherent beauty, sadness and madness within.
Originally released on 10″ vinyl on Obuh records this edition was remastered by Piotr Nykiel at Nykiel Audio and cut on 12″ allowing for vastly improved sound quality.  An elegant reworking of the artwork introduces lyrics including English translations for the first time
'Księżyc' comes in a beautiful gatefold with printed inner sleeve. This edition come on silver vinyl and is limited to 500 copies.

Tracklist

A1 Historyjka
A2  Verlaine 1
A3 Klepana
A4 Klawesynowa
A5 Chodź
A6 Mijana
A7 Zakopana
B1 Lalka
B2 Śmieszki
B3 MM
B4 Dychana
B5 Ile Ma Lat?
B6 Verlaine 2
B7 Historyjka
---
You might also like