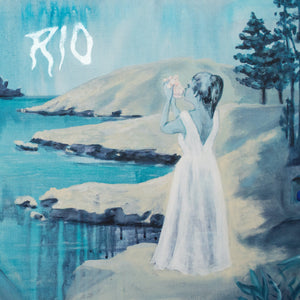 Teenage Menopause
Rio - Alkyonides LP
Regular price
€21.99
€0.00
Rio's debut album is the next to come raw gem, enlighted & enshaped by Teenage Menopause Records for your ears only. 
Dark and luminous, naive and serious, Rio mixes opposites. Duo formed during confinement by these two cuties : Maxime (Pillory Prod) and Lio (Prince Harry, Komplikations…), Rio deploys a soundscape that is disturbing like the mist and bewitching like the song of the sirens.
The artwork is a request from the band to Marie Pierre Brunel, talented and recognized painter based in Paris. 
Marie Pierre landscapes unleashe the nightmares creatures to the front row. She's a full supportive relative to the label
, and we're so glad and honored the accepted to collaborate.

 
---
You might also like