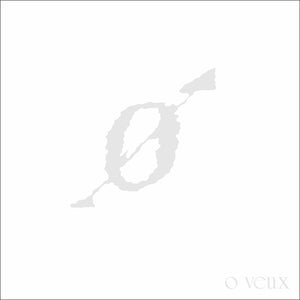 Onderstroom
O Veux - O Veux 2xLP
Regular price
€21.99
€0.00
Belgian post punk band O Veux issues two self-titled archival releases via Softspot Music (US) and OnderStroom Records (BE). The OnderStroom compilation features unreleased & live recordings from 1981-1982, never before released on vinyl. The Softspot release features O Veux's complete studio recordings from 1982-1986 with additional unreleased tracks. For fans of Mars, DNA, Cultural Decay and De Brassers.

The Flemish Region of Belgium is unfamous for its punk, post punk and Coldwave music in the 1980s, and yet a trove of bands like AA, The Cultural Decay, and Kebab came up in Flanders and self-released small runs of their own music. Another one of these unfamous bands was O Veux.

In the early 80s four unemployed guys from Hasselt, Belgium sought out raw, progressive music in order to escape the boredom of their daily lives. Heavily influenced by the Hasselt music scene, a breeding ground for left-of-center groups, the guys decided to form their own band. Despite the fact that none of them could actually play an instrument, they were committed to the fundamental belief that anyone could play if they so desired. So Rudi Reners, Marc Vandezande, Valentin Smeyers and Ivo Geurts bought the cheapest instruments they could find and started O Veux.
Limited edition gatefold of 300 copies


---
You might also like