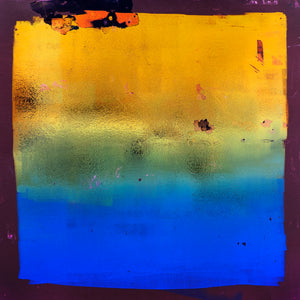 Recital
Ian William Craig - A Turn Of Breath : Deluxe Edition 2xLP
Regular price
€27.99
€0.00
Final edition of 1000 copies in a gatefold jacket with new artwork by Ian William Craig. Additional LP that holds the Short of Breath EP and the unreleased Fresh Breath collection – culled from the same recording period as A Turn of Breath.

Recital presents the premiere LP by vocalist Ian William Craig (b. 1980, Edmonton). Ian, a trained opera singer,  delivers an elegant balance between theatrical and ambient sentiments. A Turn of Breath combines the essence of a choral LP from Angel Records or Deutsche Grammophon with the spontaneity of experimental home-recording.
This collection holds twelve works for voice and 1/4″ tape, recorded from 2011-2013. Voice appears as the Sun's light through a vast storm; still obscured by tape malfunctions and manipulations. A system of reel to reels is employed, which yields a lovely sort of morphing repetition. Each iteration crumbles as more harmony is placed on top, residual tones spilling off the sides into nothingness.
Craig's innate ability to sing beautiful, sorrowful melodies carries each track. The pieces on A Turn of Breath vary from grand choral meditations to quiet interludes, and even a few impressionistic 'songs' accompanied by faint acoustic guitar. An overarching warmth resonates through each side, making this a very pleasant listen. A suitable compliment to a pot of coffee in the morning or a glass of armagnac in the evening.


---
You might also like