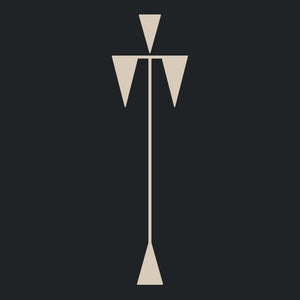 Hands In The Dark
Tomaga - Extended Play Vol. 1 & 2 2xLP
Regular price
€29.99
€0.00
Hands In The Dark presents 'Extended Play 1 & 2', a double vinyl compilation of the two latest, masterful EPs from Londoners TOMAGA. The first was released on vinyl in 2019 in a limited edition, and today is almost impossible to find. The second, released digitally the following year, now has its first vinyl release on this pressing.

The duo, formed by Valentina Magaletti and Tom Relleen, are considered one of the most exciting and innovative experimental groups of the 2010's. These extremely special productions afford us the opportunity to come to know the full extent of Relleen's talent after losing him suddenly a few months before the release of the album 'Intimate Immensity' in summer 2020. The intuitive musical dialogue held between the English bassist and electronics engineer and Italian drummer/percussionist Magaletti is based on dark, subtle jazz, with psychedelic and minimal nuances, and enriched, as with each new offering, with exotic idioms hitherto unused.

These two EPs represent essential links in the creative evolution of TOMAGA's substantial, prolific discography.


---
You might also like